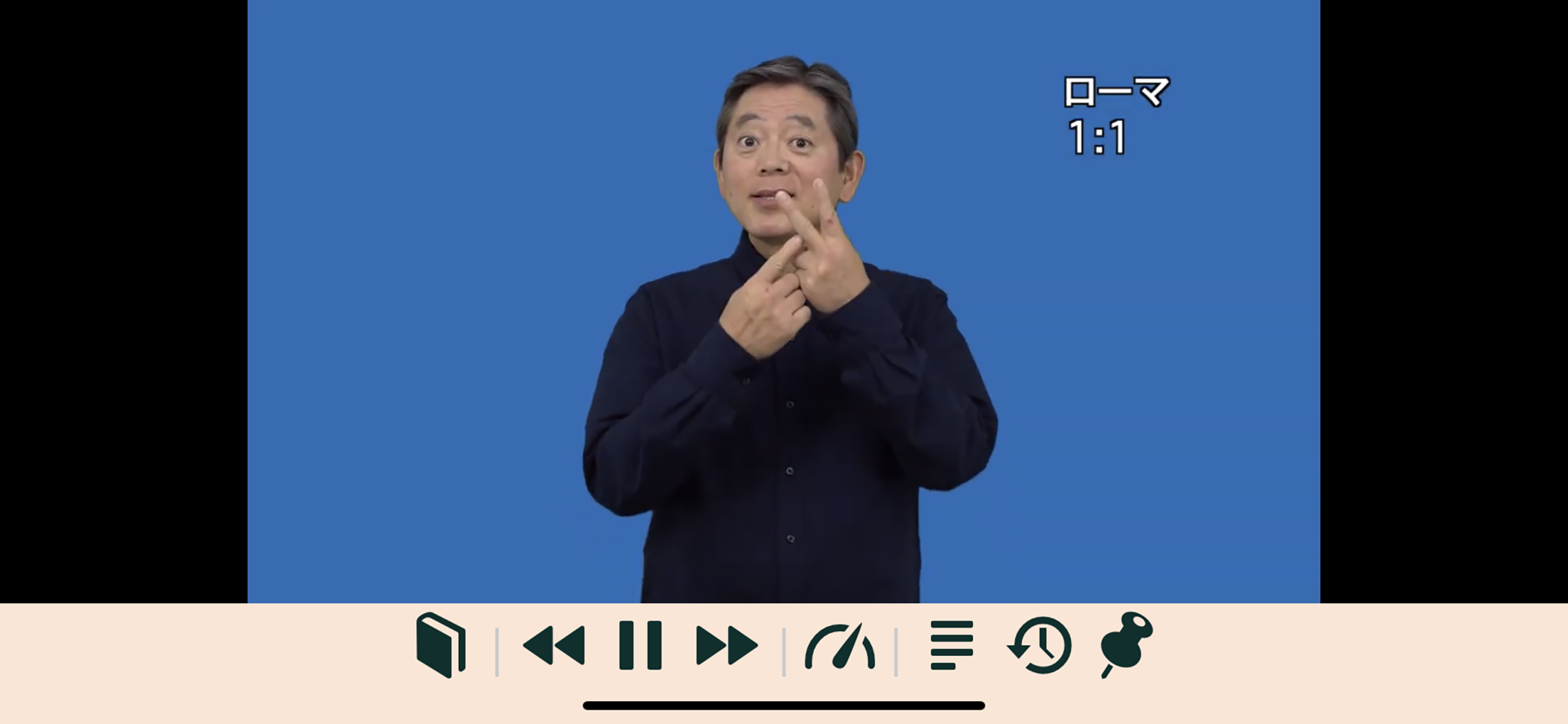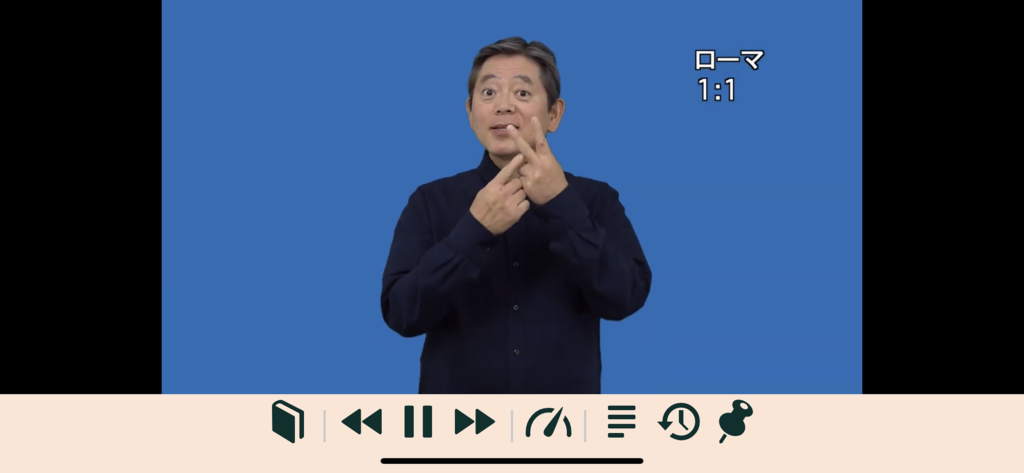 The new JSL Bible app is now available for iOS (Apple) and Android as of today ( October 17).
There are a few new features with this updated app.
The new name, changed from "Japanese Sign Language Translation of the Bible" to "JSL Bible."
The new design uses the current logo and colors. The new design is also simpler to read. 
The video content is available anytime, anywhere with an Internet connection. Downloading time and space constraints are gone.
The bilingual function allows you to view the New Common Translation by the Japan Bible Society along with the sign language translation. Other features are the pause, speed adjustment, chapter/verse search, heading search, favorites, and history. 
(The note function is not available on this version.) 
Please take this opportunity to download the new JSL Bible app.
iOS (Apple) | Google Play (Android) 
Thank you for your prayers, support and encouragement while we worked on the revised app.